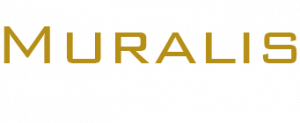 Muralis Stone Cladding
The intention behind the creation of the Muralis allowed creating a stone cladding that was simultaneously a functional, decorative and sophisticated piece. This Fabistone product is versatile and customizable, either by the way it is placed on the wall or by the size or effect it provides.
The Muralis stone cladding is a product that is idealized and produced in Fabistone facilities and can offer architects, designers, and decorators, a unique set of benefits for their areas
This stone cladding development comes from rigorous criteria such as the optimization of its installation, the increase of the quality and durability of the materials and its ecological promotion.
Unlimited application possibilities
Versatile and customizable, Muralis adapts to any space. From the application in buildings facades to the use in interior spaces. The ideal concept to apply to institutional buildings, such as schools, hospitals, courts or in business buildings.
Either for a small note or even the composition of a decorative panel in a hall, a room or a hallway.
Between art and design
Its high modeling capacity allows a perfect adaptation to the needs of each project. From commercial spaces to private homes.
The grandeur of a building is quantified not only by its size but also by the details that give it exclusivity. Based on this principle, the Muralis stone cladding comes as an element of celebration, capable of offering the grandiosity that institutional and corporate buildings deserve. Whether it is applied to a hospital, school, court, town hall or to business buildings