Created as a complement for Traverti Paving, Traverti Wall and Pilars have an authentic Limestone appearance.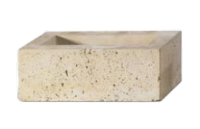 Full Block
with 35 mm  opening
40x20x15cm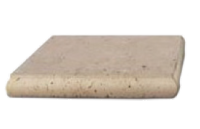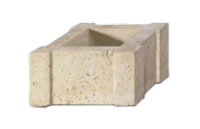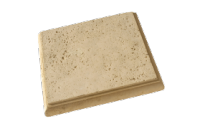 The Traveti wall smooth surface and finishing together with the perfection and regularity of the blocks make the construction of your walls just a matter of recreation.
In order to offer beautiful and authentic environments, the Traverti walls made of reconstituted stone recreate the charm of the legendary travertine and follow the line of pavements with the same name.
Specially developed to separate, delimit or protect any space, Traverti walls allow amazing applications and can be used in your garden to create paths, to delimit your terrace or pool area and even inside your home.
The crown made for natural stone wall reconstituted Traverti offers a perfect finish allowing the realization of walls of variable height. In the same way, the pillar for the Traverti stone walls allows to give wings to the imagination and to realize unique creations and of variable configuration. The ease of application of the wall in reconstituted natural stone of the Traverti range allows realizations of incomparable aesthetic quality in short spaces of time.